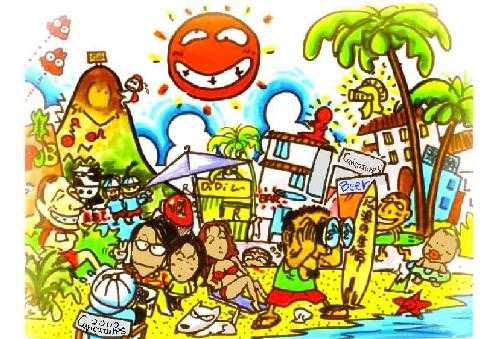 Kenting Kartoon by Johnnie TSAI
(Howard Resort Studio)
For some FUN in the SUN,
make a trip to KENTING.
The surf's always UP and
the sun is always SHINNING!
You'll find great food, souvenirs,
"Hot Spots" and wonderful people.
Check out the
March April issue of
Around Kaohsiung
NEW VIEWS for more info, GREAT photos and
a DIY Tour of the
Hengchuen Peninsula.
Thanks to our
Kenting Sponsors
They made New Views possible